Documenting the precision of battle
Battle of the Atlantic

Titles, branding and content graphics for a BBC documentary about the 70th anniversary of  'The Battle of the Atlantic', broadcast on BBC One fronted by Peter Sissons. The design is inspired by 1940's, open type with sharp angles and a two tone colour swatch to fit 40's design trends.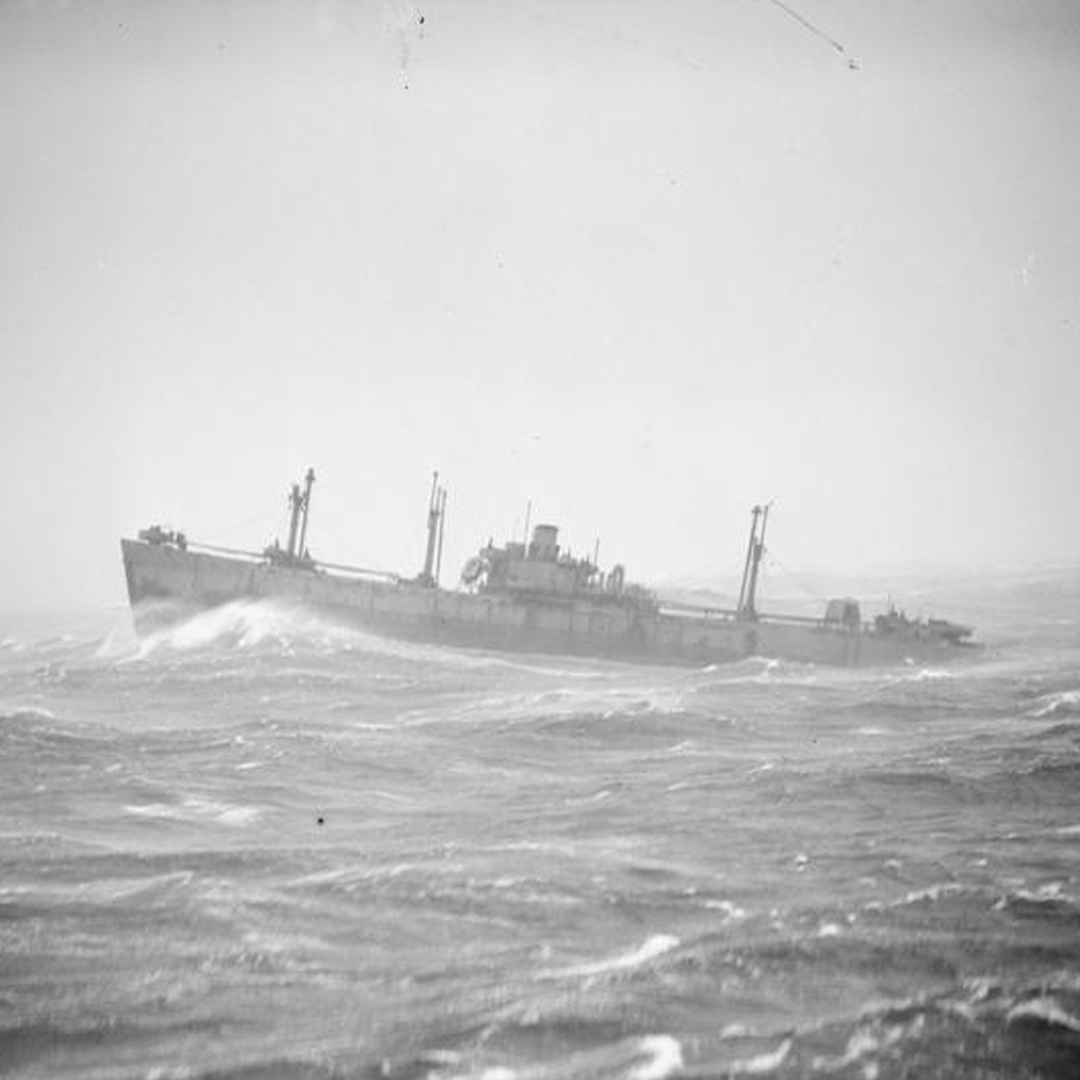 Before I started the project, I took a trip to the Imperial War Museum to absorb as much as I could about the battle, and get a vibe for the era. It was carefully planned, tactics were a huge part and there was huge precision involved.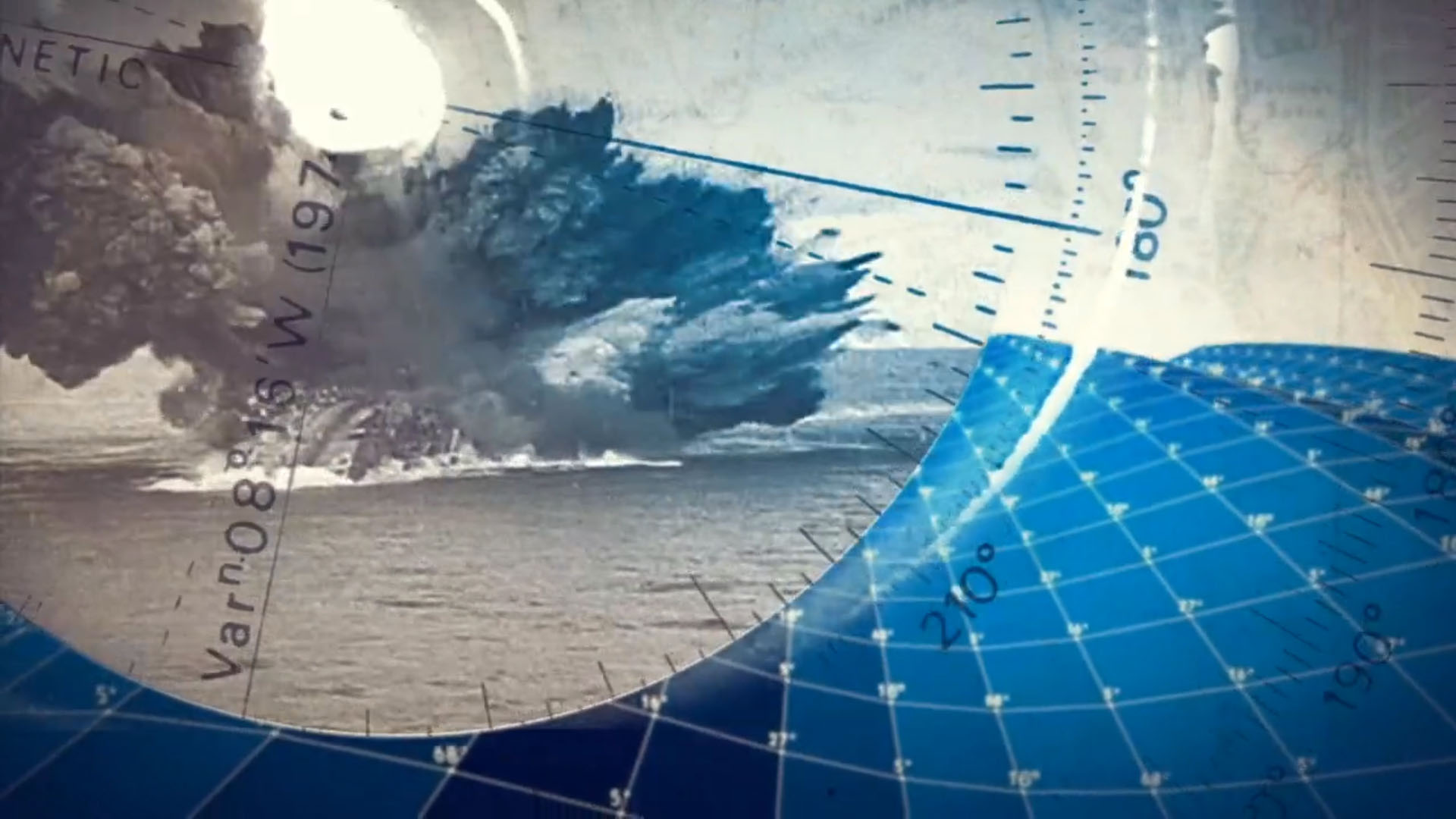 With such accuracy being a key part of the story, I developed some key graphic devices including the radar and compass hold content in the graphics. In addition, creating a 'poly sea' in Cinema 4D, an ocean of coordinates. These visual marks enabled a consistent brand across all output from broadcast graphics to promotional and marketing materials.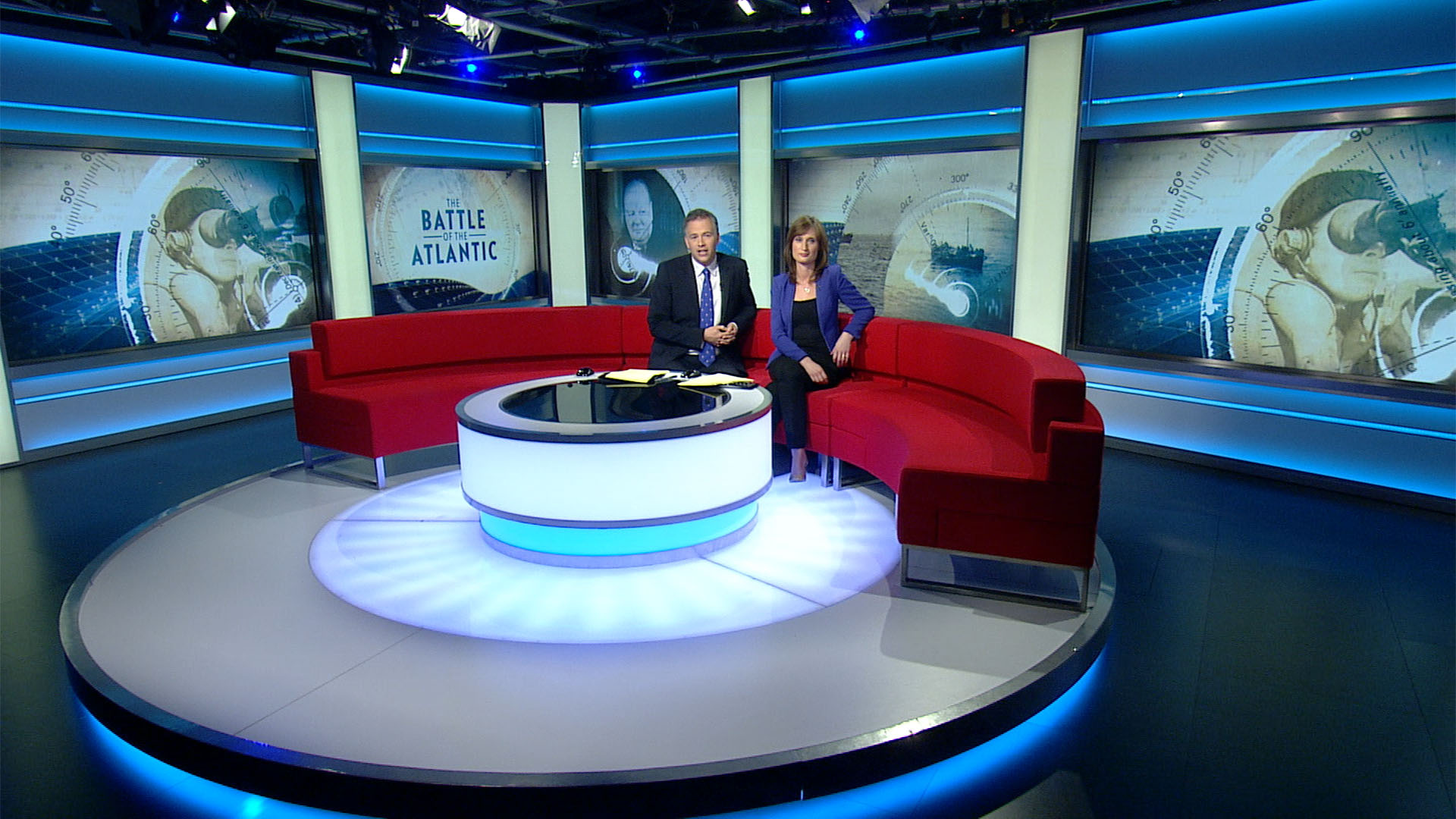 Graphics extended to special studio wraps and graphics for coverage on BBC North West Tonight and BBC Breakfast. The programme was also shortlisted for an RTS Award.