Introducing pace and warmth to the morning news
BBC Breakfast Rebrand 2019

BBC Breakfast is the UK's biggest morning news programme, broadcasting on BBC One and BBC News Channel daily from 6am. I was tasked with refreshing the programme's branding, on screen graphics and digital kit of parts for social media.
The programme needed a consistent visual language that could run across broadcast and digital. I wanted to bring some warmth into the brand with a sense of waking up and getting ready for a new day.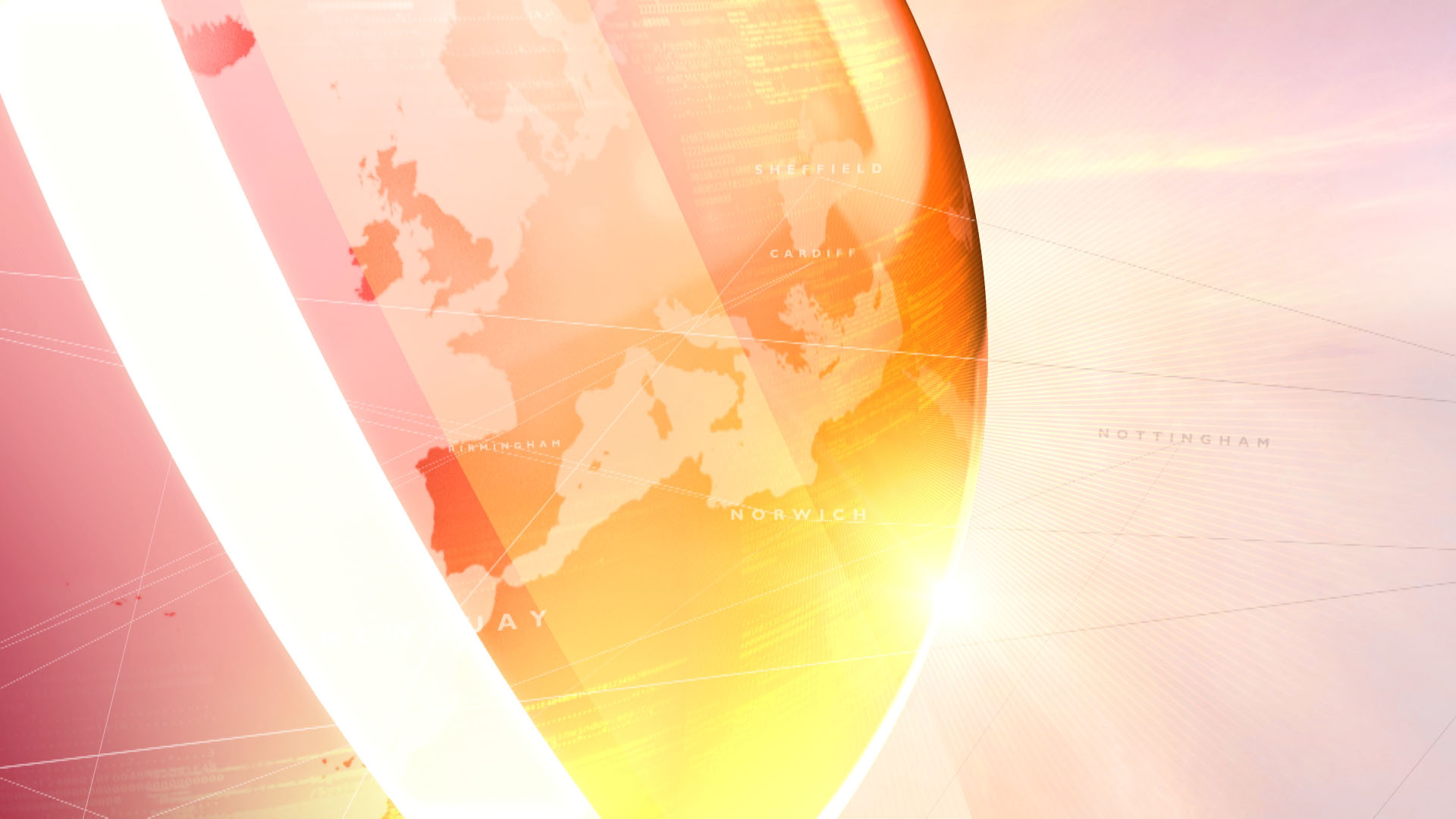 Initially I worked on several ideas featuring the globe with a sun rising across the world. My thought process here was all about what the world was waking up to that morning.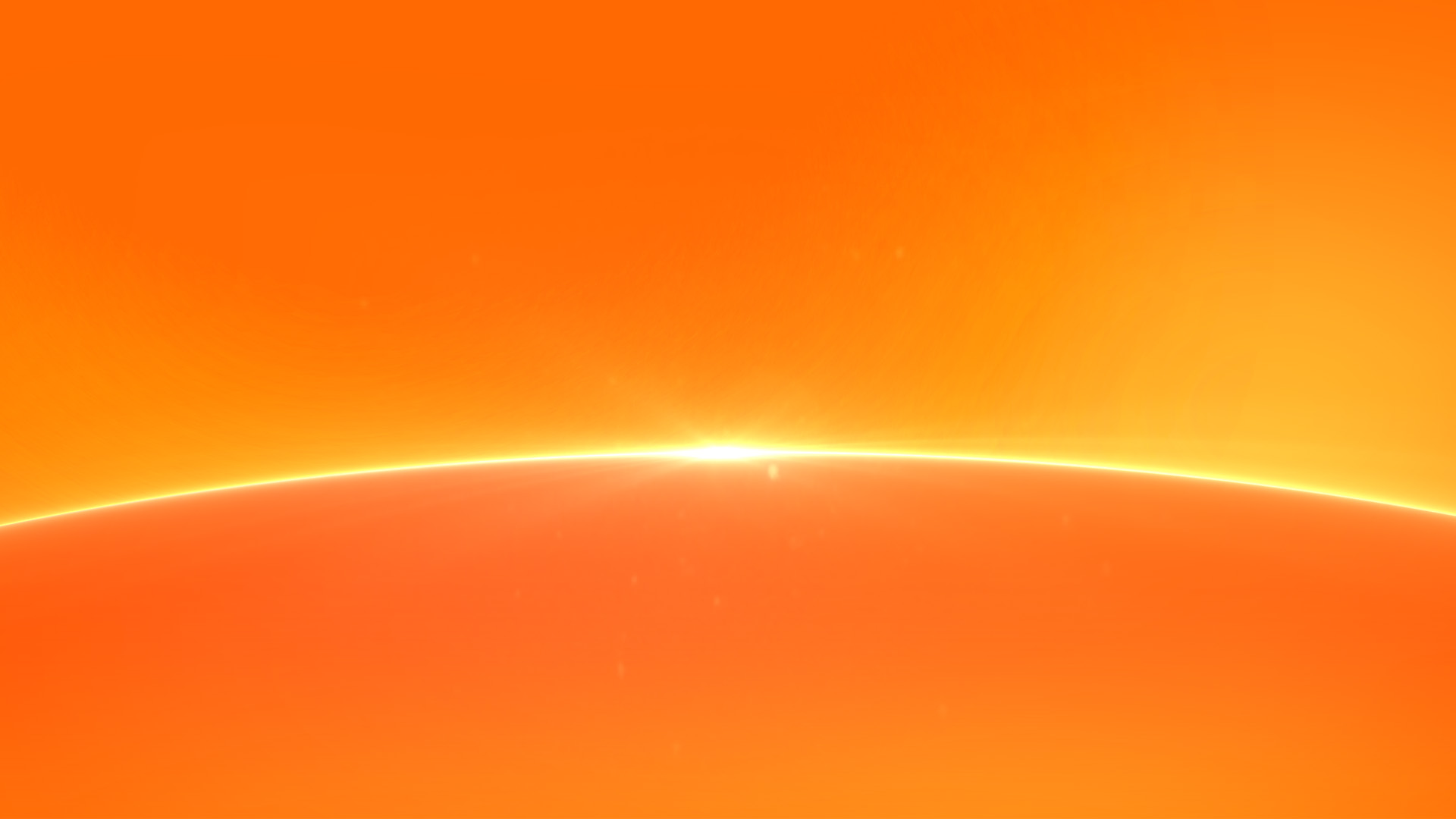 Developing this further, I experimented with stripping away the swirls and map, leaving a simple sunrise which outlines a globe. This became the key brand image. Various type explorations were created using the 'BBC Reith' typeface. I proposed a serif sentence case solution to reflect the tone of voice of the programme, however the sans all caps version was the chosen route by the team.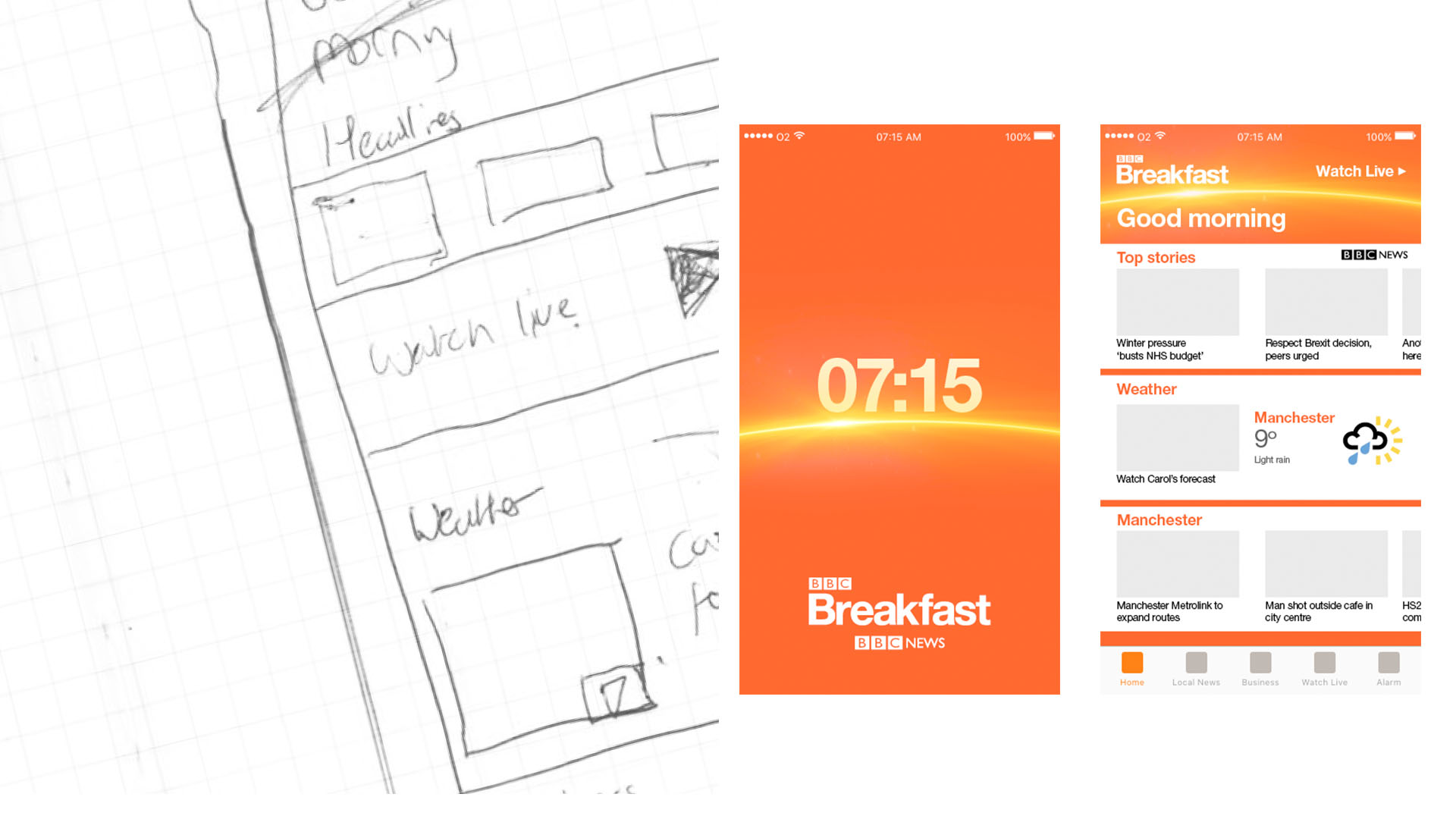 With digital focus in mind, I worked up a digital concept to showcase the versatility of the horizon branding. The concept was the 'BBC Breakfast app' which would wake users up at their set time, with the three collated stories from the Breakfast team, plus local news, travel and weather. This replicates the format of the TV edition. This concept never progressed further but visually it lead to the integration of dynamic elements in the TV graphics, such as the live clock at the top of each hour.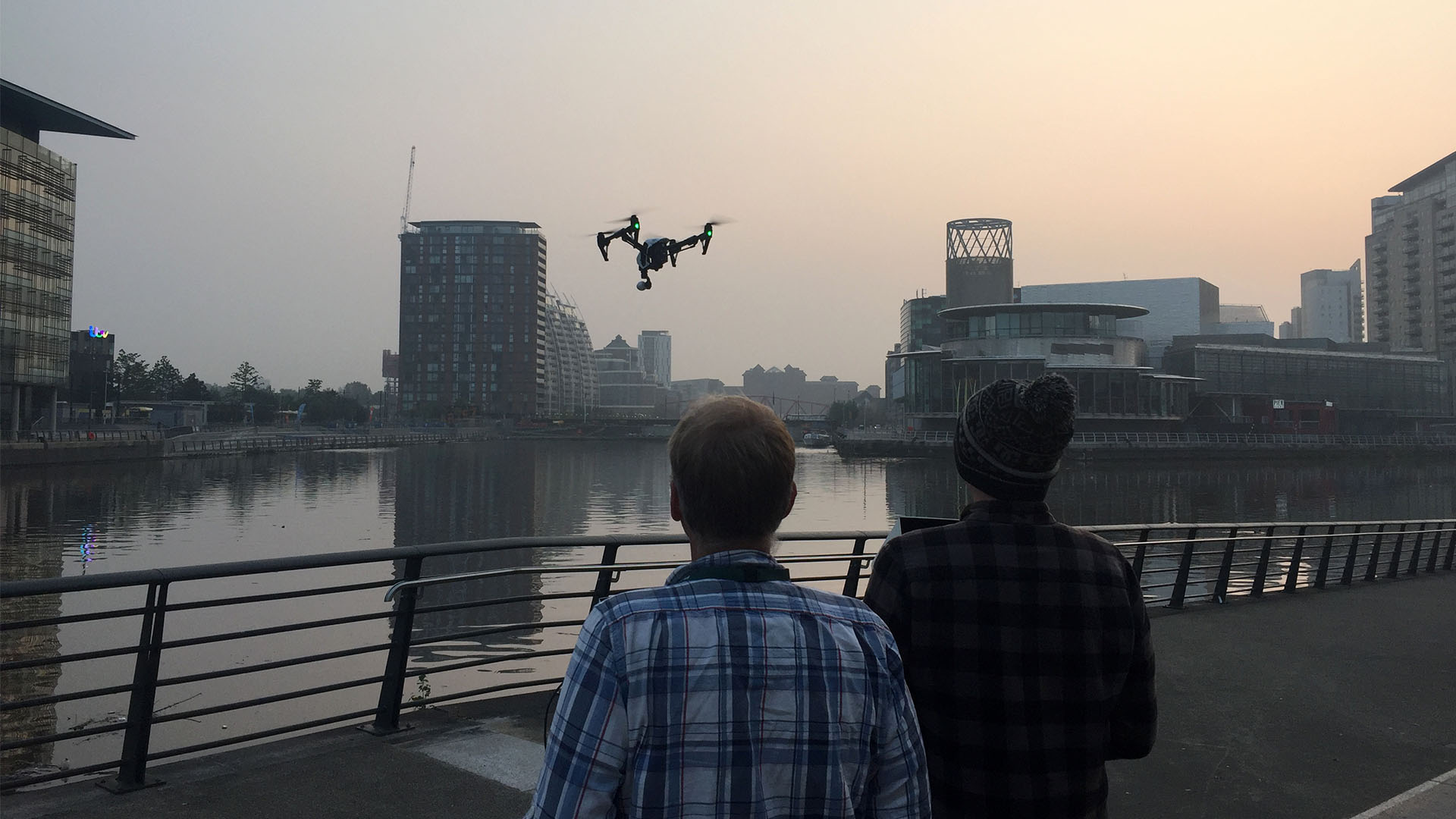 We wanted to reflect that BBC Breakfast proudly broadcasts outside of London, from MediaCityUK in Salford. Using a drone to film various sunrises and seasons which showcase the programmes base and capture the surrounding northern landscape of Manchester.
After selecting and grading the drone shots, we wanted to signify the importance of time. A live clock is integrated into the ident, generated live from VizRT. The clock signifying the start of each hour reinforces this is a live news programme and adds a sense of morning routine given that often time is of the essence. Directors can select from several different idents, reflecting different seasons and lighting conditions. Early winter sunrises right through to summer daylight.
The live clock returns every 15 minutes for an update on the morning's latest headlines and the horizon visual language runs through templated menu sequences throughout the show.
I worked in collaboration with David Lowe who composed a remixed theme to fit the new glowing visuals, adding a new upbeat sonic logo across all junctions and sequences.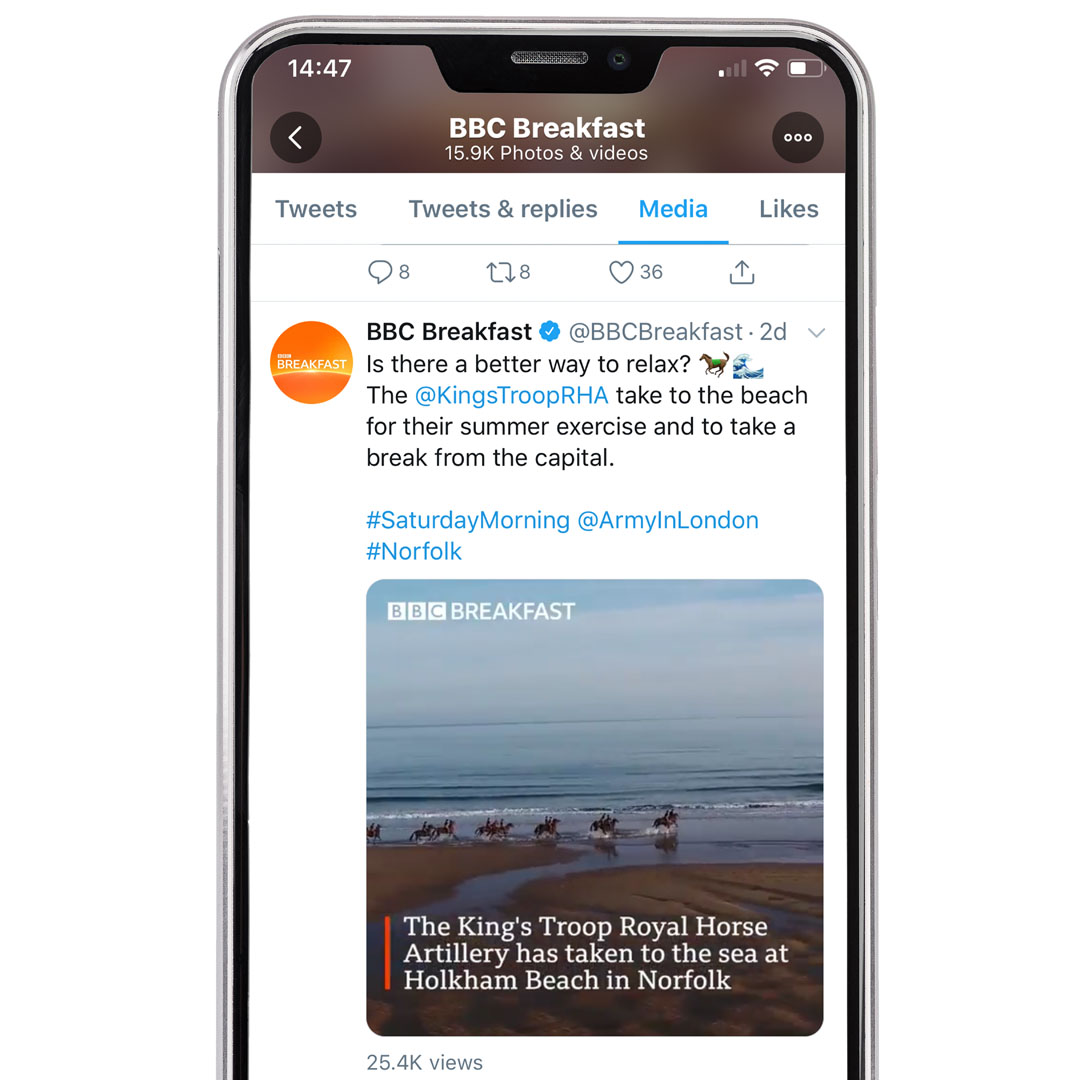 New social templates allows producers to quickly package a series of tweets, and transmit on air within minutes. Along with a new digital kit of parts for social video content.