Creating a festival for one of the biggest podcasts
Crouchfest

After the success of working with That Peter Crouch Podcast team on a brand refresh, we were tasked with creating a spin off brand for "Crouchfest".
Crouchfest is a a live edition of the acclaimed podcast, That Peter Crouch Podcast featuring special guests, live music and laughs. Taking place at OVO Arena Wembley it was an evening not to be missed.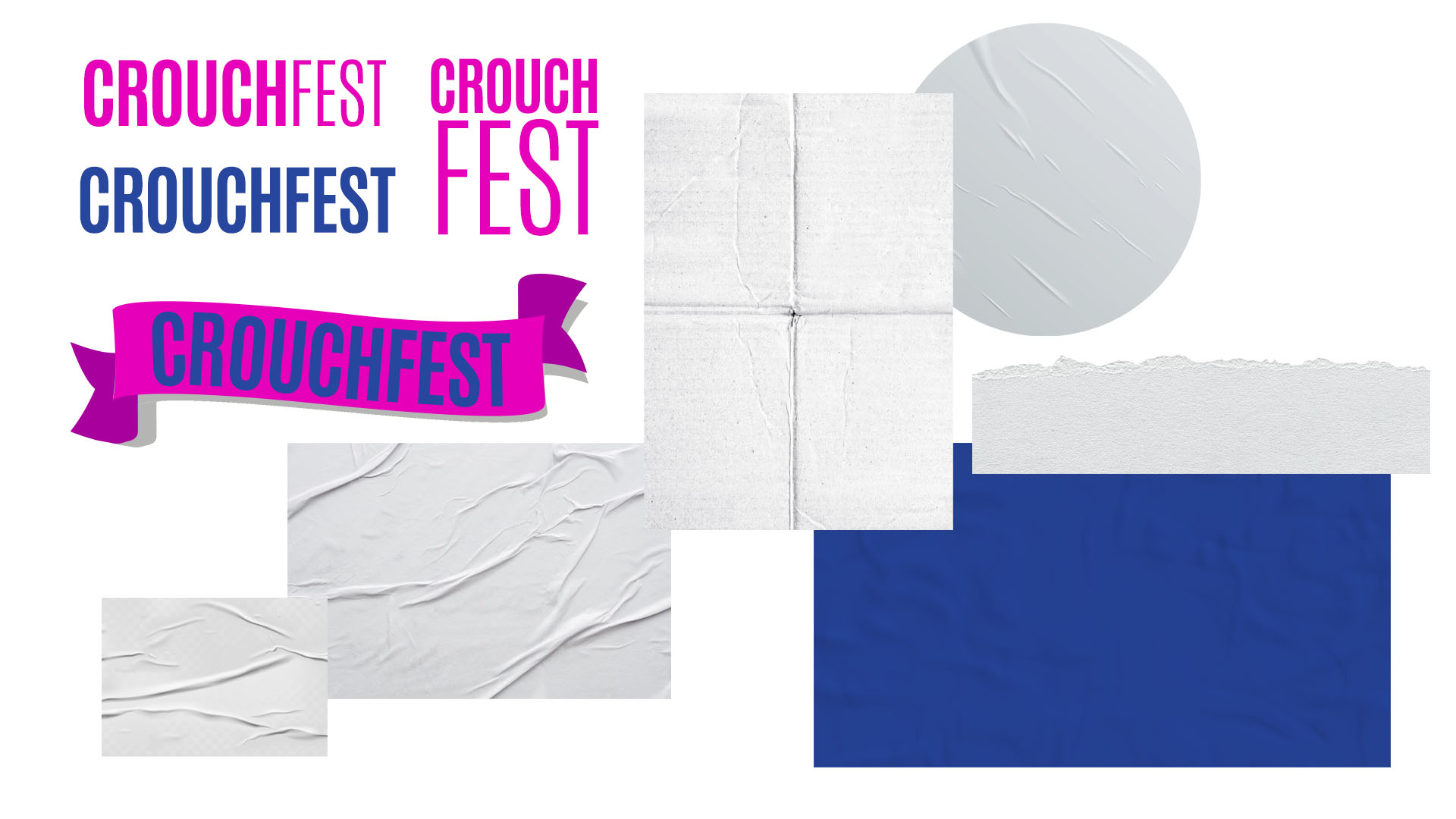 Our solution was to build the identity around the 'Back Stronger' banner from the podcast, expanding the palette to differentiate the podcast and the live show. Introducing some rough paper and poster textures gives a low-fi and authentic feel to the designs. We worked on a host of assets including pre launch socials, marketing materials along with graphics and screen designs for the arena on the night.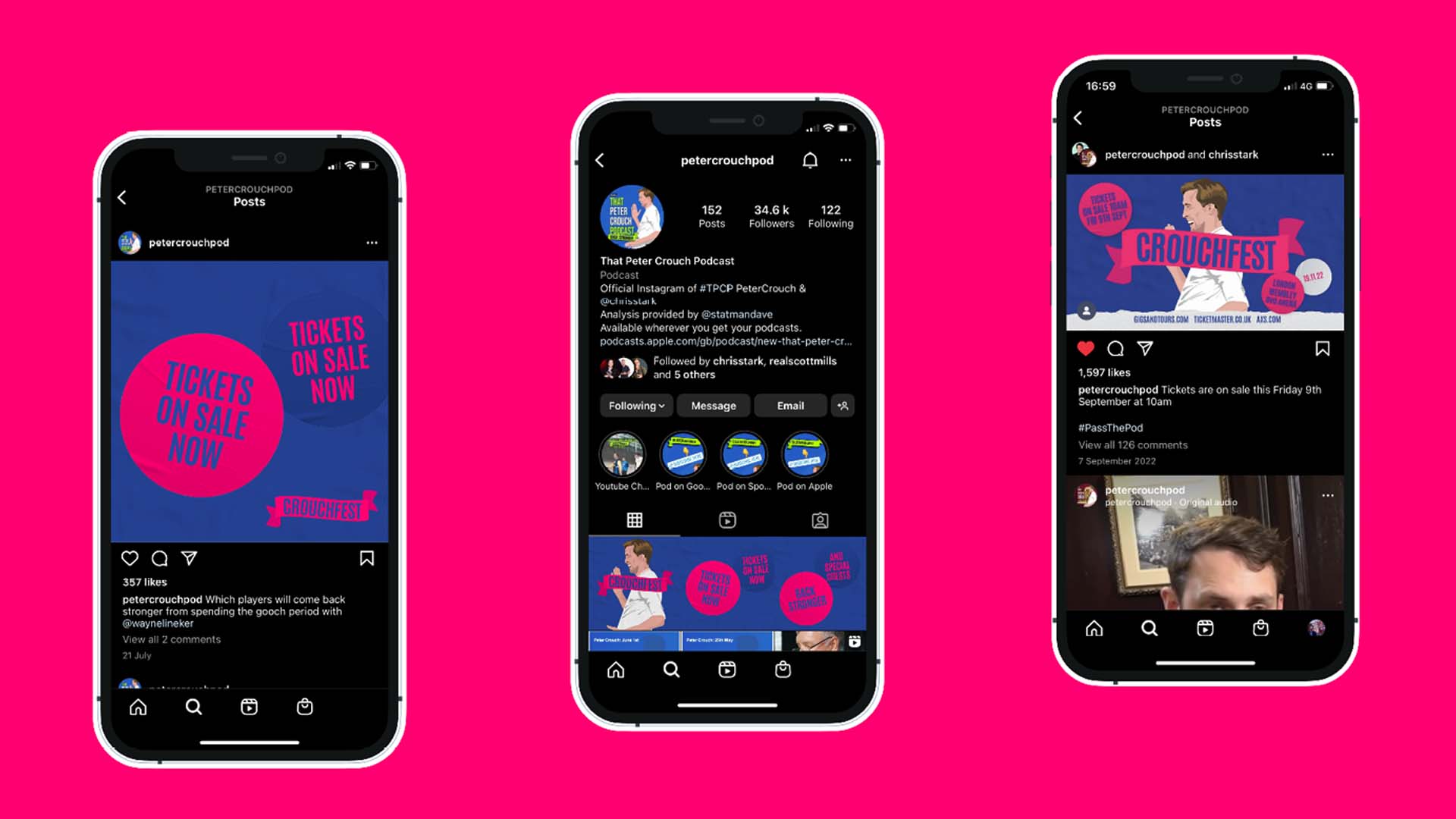 As part of the deliverables we designed a full social tool kit for the team to brand up the channels in the lead up to and post event.