A journey into farming
Kelvin's Big Farming Adventure

Strictly winner, racing driver and soap star Kelvin Fletcher has spent most of his working life playing a farmer on Emmerdale - now he's attempting to do it for real.
Kelvin and his wife, Liz, have bought a 120-acre farm on the edge of the Peak District National Park, which they plan to bring back to its former working glory - despite having zero farming experience.
In this BBC One prime time documentary, we follow them as they embark on their farming journey.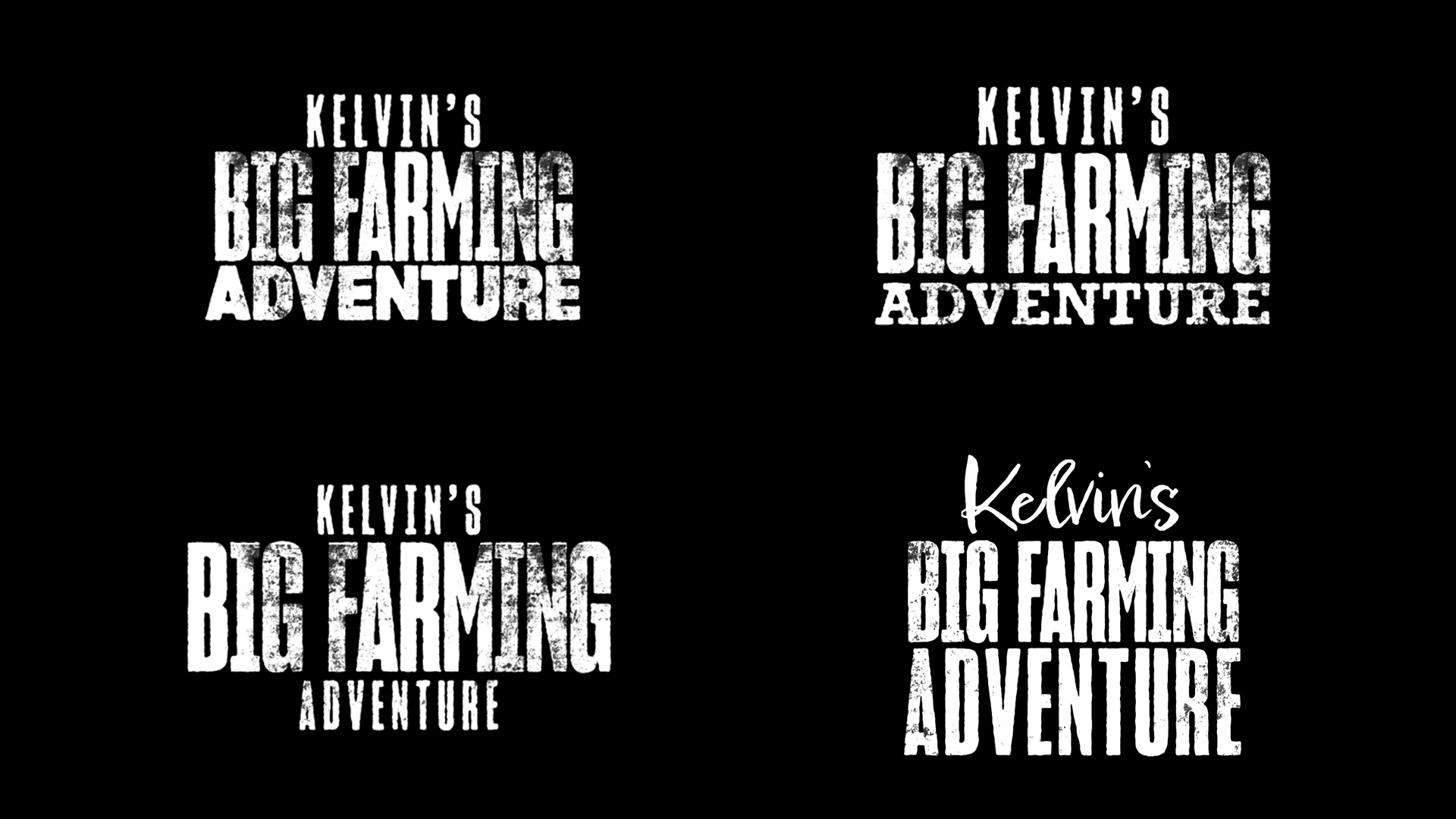 Tasked with creating the branding, titles and graphics for the show, we wanted to create a design that reflected the hard graft, grit and dirt involved in farming, but with a bounce that lifts the mood in line with the lighter moments in the show. We started with an initial typography exploration, finding a good fit with the tone of the programme.
During filming, a drone had been used to capture the wonderful landscape of Kelvin's farm. We wanted to use these in our developed work. We explored whether we could embed Kelvin's logo within the farm as part of the sequence, and make it feel part of his farm.
A final shot was chosen for the title card, which we built our final logotype around. The shot graded by colourist Matt Jones.
Each episode opens with a quote from the show, and we crafted these into short bumpers for the series along with extending the branding across several marketing and print assets for the launch of the series.