A redefining news identity for pop music brands
BBC Newsbeat Rebrand

Newsbeat is an iconic and flagship news programme on BBC Radio 1 and BBC Radio 1Xtra, aimed at 15-24 year olds, while Asian Network News provides
news, current affairs and discussions aimed at young British Asians
Relaunching from a new base in Birmingham, I gave the brand a fresh identity across on air assets, digital, marketing, along with the studio and office interior designs and studio areas.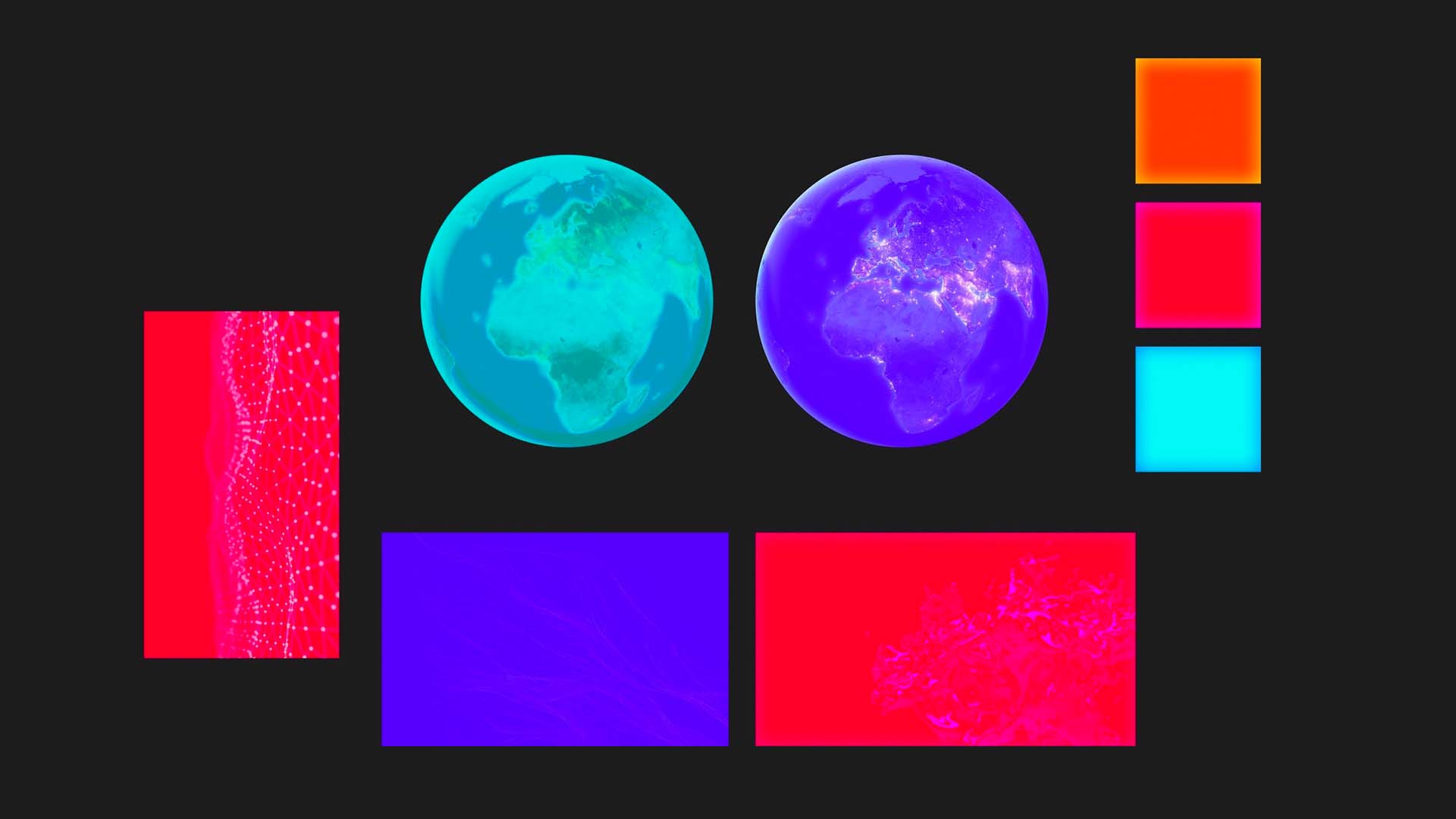 The show is world renowned for its distinctive presentation style and first class reporting. The new identity had to reflect this, along with linking in with the master BBC rebrand. Starting with a more muted palette, through the development process we were free to go much brighter and varied with colours. Eventually we picked colours from each station, Radio 1, 1Xtra and Asian Network respectively to allow the branding to feel part of the stations fabric whilst retaining an individuality.
One of the key areas of focus for the project was making Newsbeat more identifiable on the BBC Sounds app. Developing a new hero image that assists in making it stand out amongst a crowded audio market.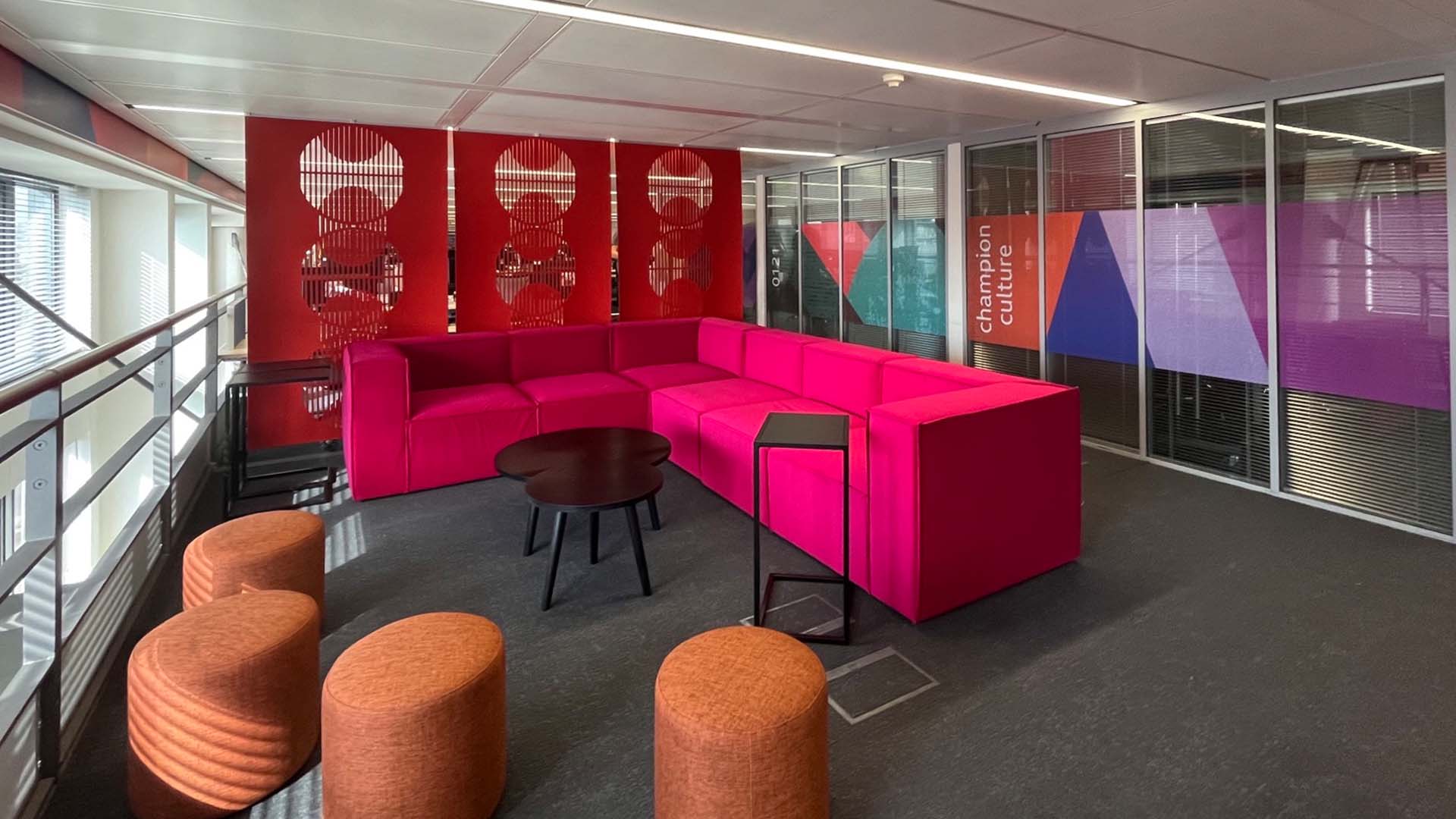 Working in conjunction with the teams internally at the BBC and with the interior design agency 442, we designed workspaces, meeting areas and breakout zones for the teams at their new base. Including a metallic Newsbeat logo signposting the studio area, along with many wallpapers and prints throughout the site.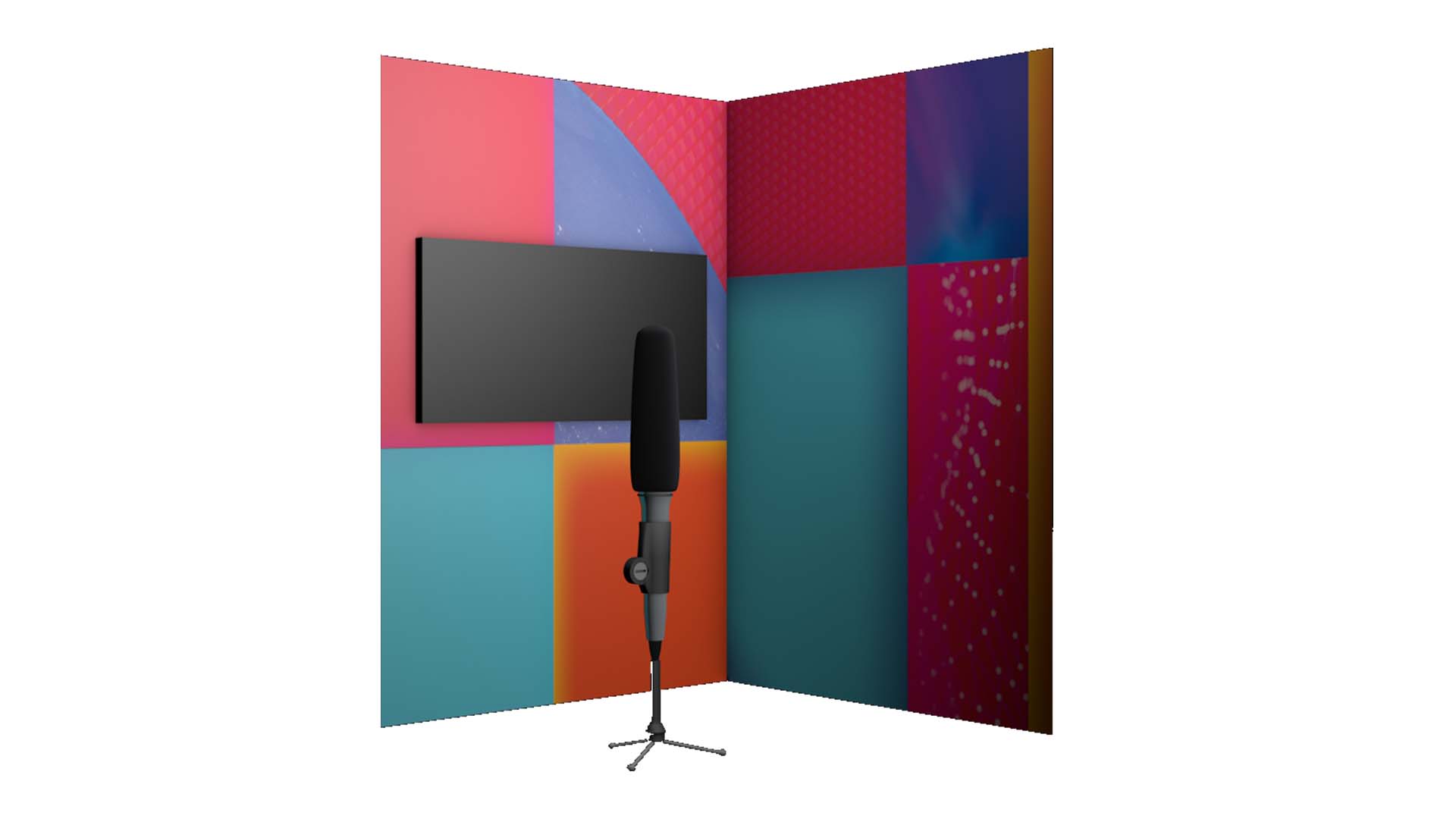 We also created a mobile 'Newsbeat Voiceover booth' for members of the public to come in and have a go at reading the news. The ambition is to take this on tour to events and other public spaces to hear the audiences voices.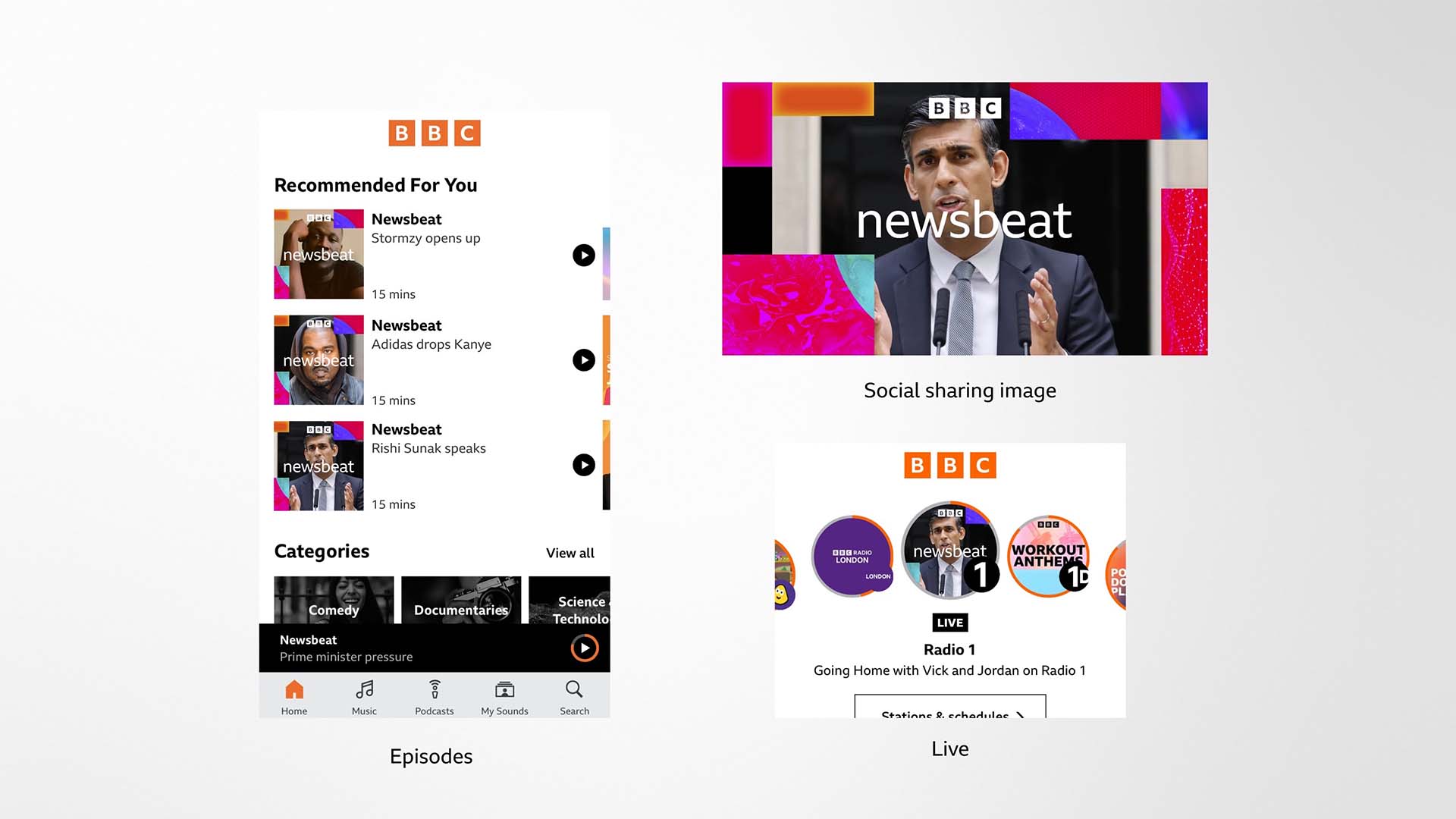 Working with developer Felix Renicks, we also delivered a unique web based tool which allows the seamless creation of branded thumbnails, social cards and visual storytelling.
Newsbeat is one of the world's most iconic radio news programmes. The rebrand connects to the audience coherently and with personality across all platforms. Reimagining the brand for the next decade allows it to stand tall and confident in a noisy audio market.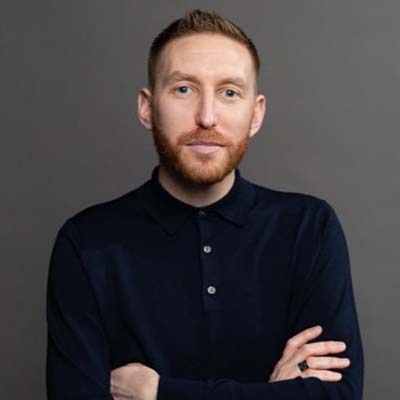 In what proved to be a complex and challenging relocation project, James offered stability and reassurance. He provided an overhaul of our graphics package - some of it delivered at very short notice. Sorry James! As always, it was delivered with high quality workmanship, accompanied with style and panache. James is a consummate professional and I would highly recommend.