News with urgency and order
The Early Rundown

The Early Rundown broadcasts on Sky News weekdays 5-7am. The show needed a fresh new look, that reflected a sense of order and urgency.
Some early ideas took inspiration from the colours that surround us all at that time of day. Deep purples and cold blues with a hint of warmth, constantly evolving as the earl morning sun rises.
Evolving some ideas further, we thought about the sense of order and organisation in the UX design of Sky's famous EPG layout (electronic programme guide).
We started to build a design based around Sky News's programming being blocked out in segments, split into hour blocks with 5am-7am forming up front and centre.
We see the Sky News day, build on a timeline as the day begins and slot in to place as we arrive at the the 5am-7am hour in which the programme is broadcast.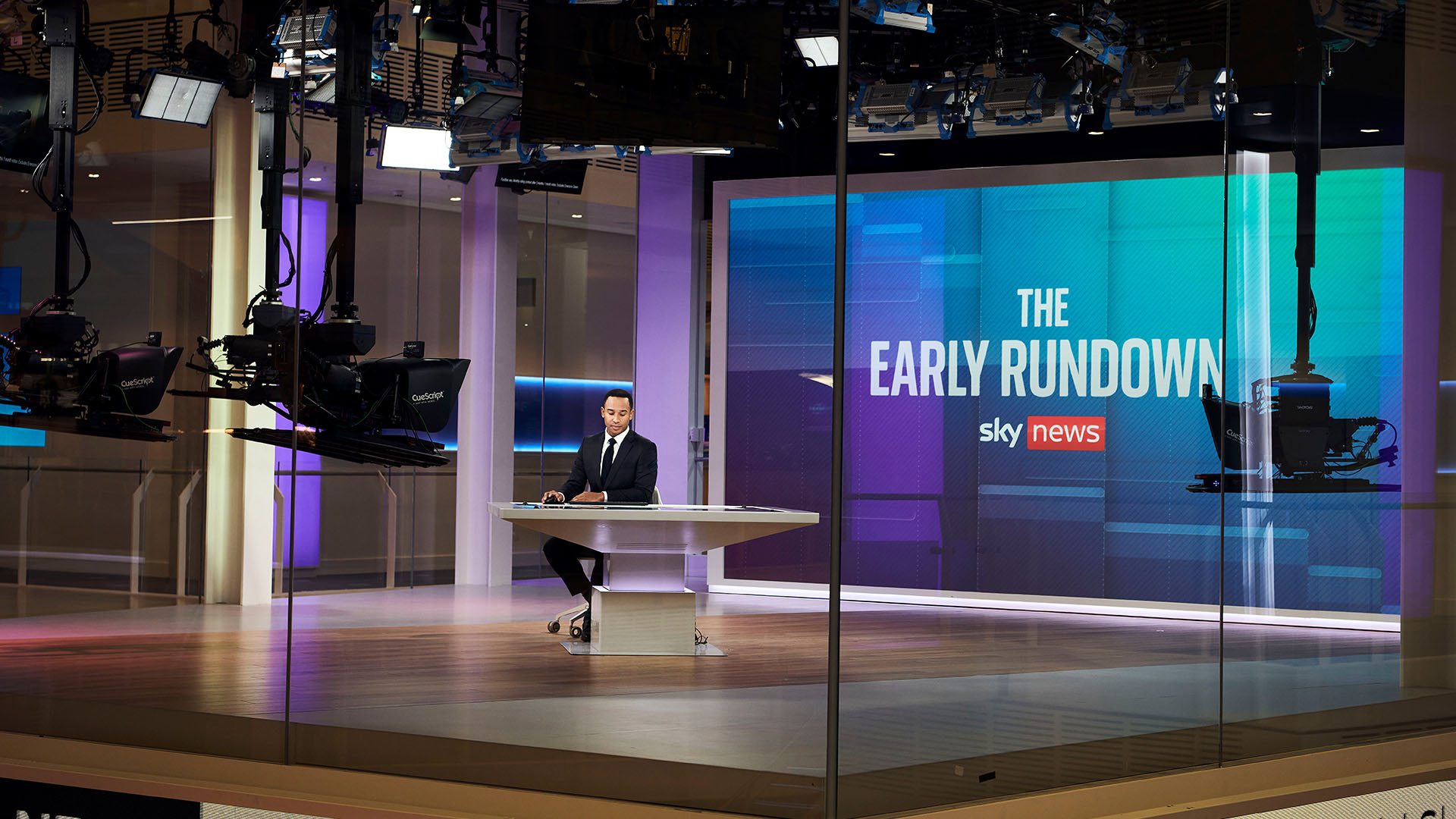 The deep purple to teal gradient signals the transition from night to day, and is reflected in the lighting of Sky's iconic 'glass box' studio too.
It's the early hours of the morning, so it was only right that we created some artwork for a branded show mug too.
Senior Designer: Sam Westwood
Creative Director: Harry Ward